c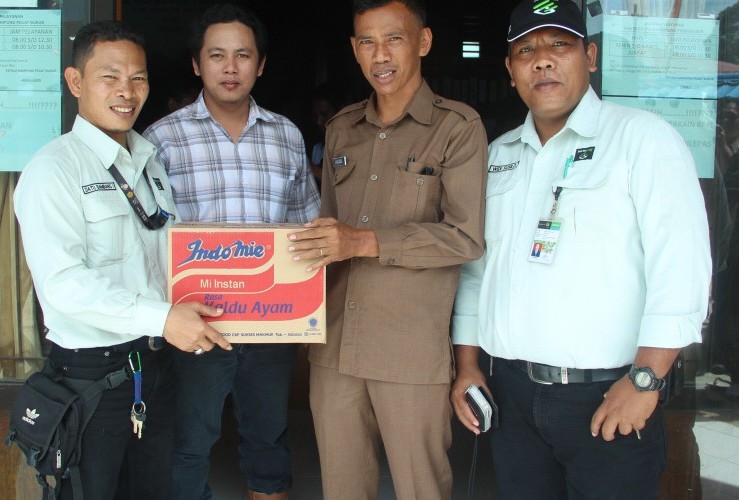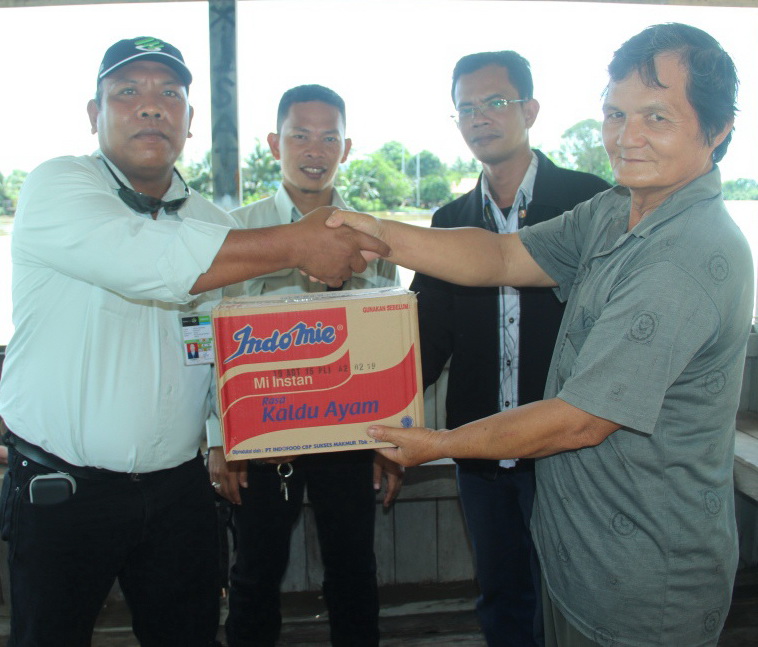 TELUK BAYUR – PT Berau Coal continues to run a Corporate Social Responsibillity (CSR) program to the communities in fostered villages around the mine. This time, CSR was given in the form of Social Assistance Funds (Bansos) for flood victims in seven villages from Teluk Bayur and Sambaliung, last Monday (20.01.15).
"The funds are a commitment from PT Berau Coal every year, especially for the affected population from the flood," said Community Development of PT Berau Coal, Ary Hendra whilst on the handover of Bansos.
Ary, accompanied by other representatives of PT Berau Coal, Widi Susilo, Heriadi, Zaid Tsabit, and head villages, told that the food assistance was turned over to seven fostered villages.
Those seven villages were Kampung Pegat Bukur, Inaran, Tumbit Dayak, Tumbit Melayu, Long Lanuk, and Rantau Panjang. "Six villages are from Sambaliung District, except Tumbit Melayu where is in District of Teluk Bayur," he explained.
According to Ary, the assistance was not delivered directly, but through the local governments. Because they know better their citizens who are eligible to receive the assistance. "The distribution to the public, we turn over to local governments," he said.
To represent his citizens, head of Bena Baru village, Tegun Ingan expressed gratitude for all assistance provided. He said that the assistance provided by PT Berau Coal is very helpful. When the flooding occured, drilled wells that had been used as a source of fresh water for the people's needs become contaminated. "The floods caused turbid water. So, it is not suitable for consumption," he said.
Not only that, the floods also paralyzed the livelihoods. Even to interact from home to home must use a boat.
Separately, Head of Village Development Tumbit Dayak, Ahmed Efendi who represented Sunarsih village head, also appreciated the commitment of PT Berau Coal in delivering social assistance to people in the fostered village. "Thank God, this assistance is greatly needed by people. Because the flooding impacts on citizens' harvest and they hard to fulfill their daily needs," he said.
Ahmad Effendi wished that the assistance provided is rising. "Because this flooding is unpredictable. In January itself, there is twice of flooding," he concluded.