c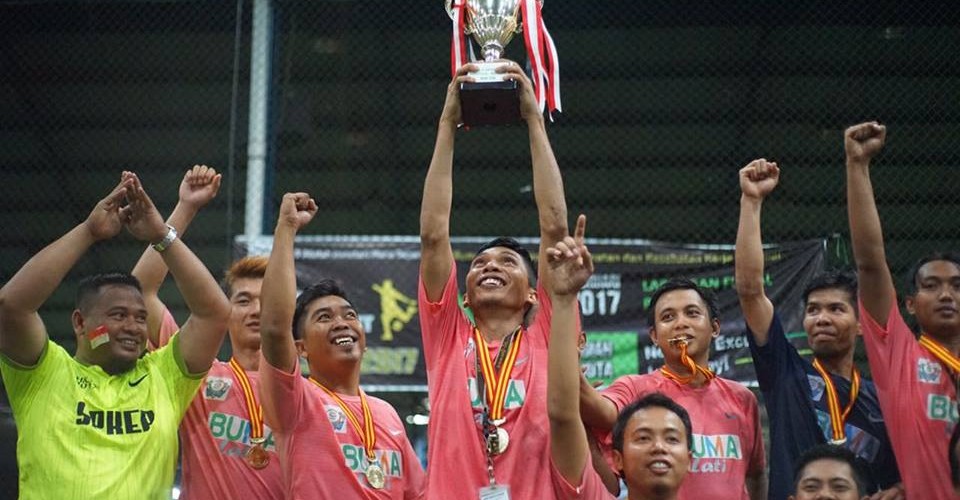 The glamor and cheers fill the PJA Sport building in the final night of futsal turnament of HK3N 2017. The final game eventually brought BUMA LMO A as the champion, with the Best Supporter and Best Player awards.
It officially ended and closed by the Head of Mining Technique PT Berau Coal H Gatot Budi Kuncahyo, the tournament which brough the theme of "Let's Play for Health and Let's Play for Fun" has attracted great enthusiasm from the participants and spectators.
As many as 32 teams, that has competed since 1 February, showed sportive and friendly game that add to the benefits of the event. The climax was the great and exciting final night. The end score of 3-7 made Kirana Berau to admit the defeat from BUMA LMO A as the chamion of the year.  Whereas SIS SAMO B and PSPM Marine was on the third and fourth position.
No less interesting, the committee also give the prize of cash to Sebastian, Top Scorer from KIRANA BERA and Fair Play Team to BC Eboni so the total awards brought home by the winners were IDR 28 millions.