c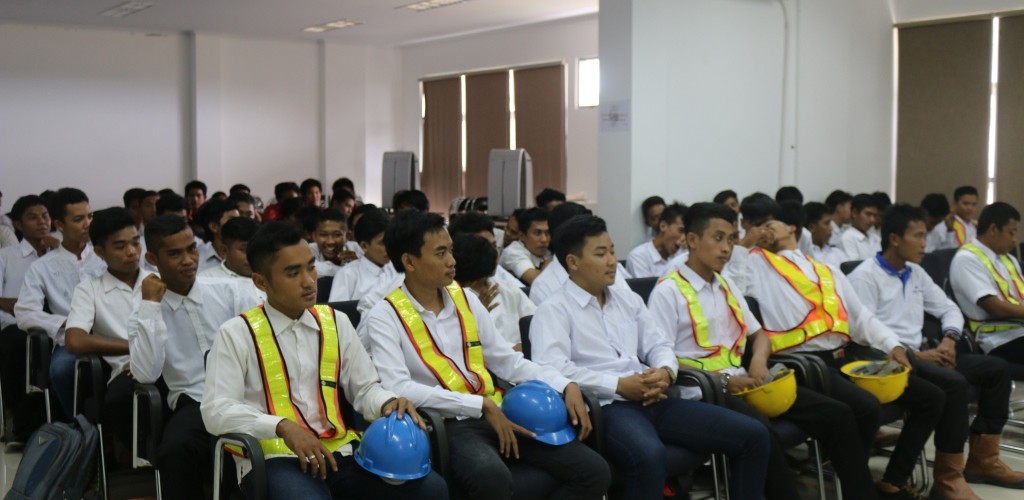 TANJUNG REDEB – Education and Training on Otomotive (Diklat Otomotif) conducted by PT Berau Coal via Dharma Bakti Berau Coal Foundation (YDBBC) since 5 Oktober 2015 in Berau Training Center (BTC), Parapatan Campus, was officially closed. As many as 27 participants from students and public received certificate during the closing ceremony  in BTC, Parapatan Campus, Jalan Raja Alam II, Sei Bedungun, Thrusday (21/1).
The Coordinator of Corporate Social Responsibility (CSR) PT Berau Coal in Education Section, Zaid Tsabit, said that there are six programs given during the education and training. They are heavy equipment mechanic, heavy equipment operator, Air Conditioning technique, welding, light vehicle, and building drawing.
He explained that the education and training was very important in improving the capability of the participants before entering the world of work. "To standardize their knowledge from know nothing to know everything requires learning process form the mentors having experience and certificate," he explained.
The participants of the education and training will receive certificate as the proof of competence being received and which is acknowledged by the company. Therefore, he said, the mechanic  shall have certificate in order to improve their service and quality.
In addition to receiving the certificate, the best participants also received working capital in form of goods. The four best participants, Eko Gigie Haryono in Automotive Section, Eko Suaryo in Welding Section, M Joko Malis in Building Drawing Section, and Darwis in Air Conditioning Section.
"These best participants have been reviewed in terms of discipline, attitude, and academic competence during their course of learning." Each of them received working capital based on the specialty," said Zaid,
In the future, because this education and training is included in the Corporate Social Responsibility program (CSR), Zaid expect that everything they received from the education and training will also be beneficial for the participants.
"After this, it's up to them on how to implement the knowledge they receive during the education and training. Whether they will start up their own business or join the other company," he said.
"Why I am saying that this is very beneficial is that because without further delay, the two participants cannot attend the education and training because they received order to fix the AC," he continued.
Eko Sunaryo, one of the participants who received woking capital, claimed to be happy with the education and training program. "This program is very beneficial to him. "I will use the capital seriously," he said. FSO