c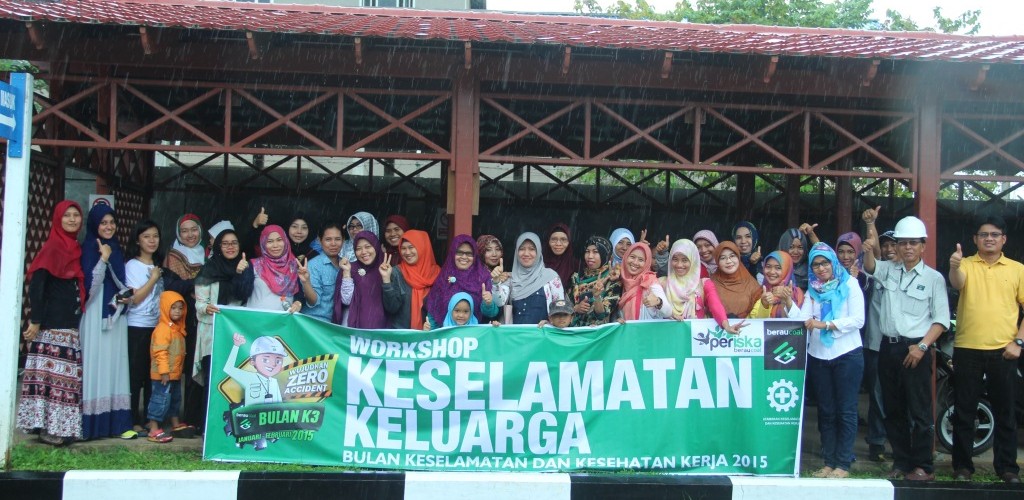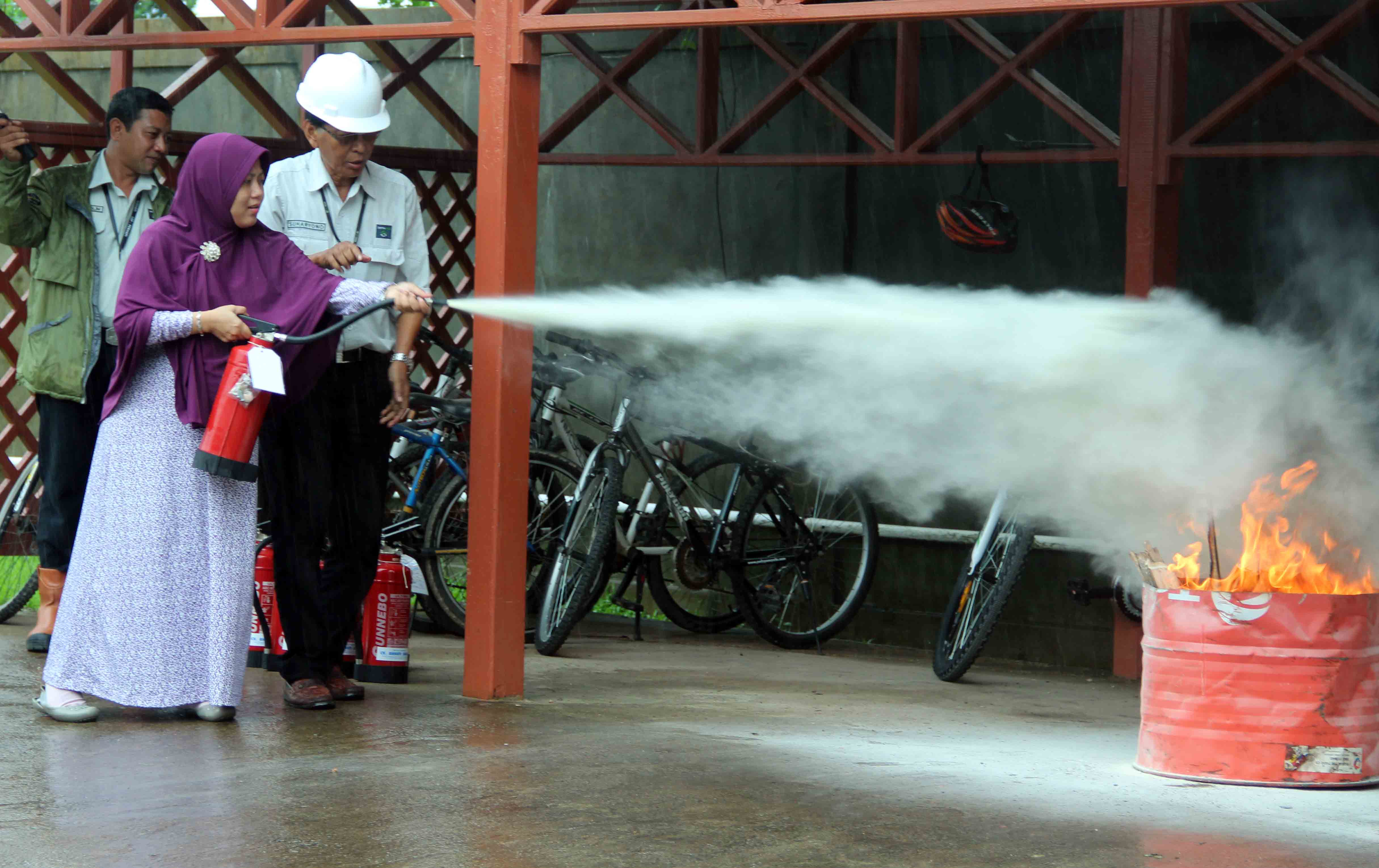 TANJUNG REDEB – Not only employees, but PT Berau Coal also showed concern for the safety of the families of its employees through training to the employee's wife in how to cope fires with First Aid in Accidents (P3K), last Saturday (17/1/15).
Held in office hall of PT Berau Coal, Jalan Pemuda, Tanjung Redeb, the wives of employees, who are members of Persatuan Istri Karyawan (Periska), followed enthusiastically the event which is in a series of activities in commemoration of Hari Keselamatan dan Kesehatan Kerja Nasional (HK3N).
The training was provided by Emergency Response Training and Health Safety Environment Training (ER & HSET) Suharyono and medical personnel of Pertamina Hospital Balikpapan, Endro. They expected the employees' wives can reduce the occurance of the fire disaster and its handling.
"During this time, the wives may only know if there is a flame, water will be used to extinguish it, but not all flames can be extinguished with water," Suharyono said. He said that there are three classes of fire, fire class A, B, and C. Class A fires consist of ordinary combustibles such as wood, fabric, paper, rubber, and plastic can be extinguished using water.
While fires class B are fires that come from combustible gasoline, oil, kerosene, paint thinners, and gas. "Class B fires can be extinguished only by eliminating the element oxygen, should be never used with water because the water contains oxygen and it can cause the fuel to scatter," he said.
"Like a fire occurred in a frying pan, first do not panic. Cover the pan with a lid or a damp cloth and turn off the burner," he explained.
Fire class C is fire that comes from electrical equipments. It can only be fought with a portable fire extinguisher. "Do not use water, because water is a new power of conductive agents. I suggest, you have a fire extinguisher at home," he said.
Responding to a gas leak, Suharyono advised not to turn on the lights when the power goes out, and not to extinguish when the flame is lit, because the light bulbs can trigger a spark on a gas leak.
Julia Wingantini, representing Periska of PT Berau Coal was proud of an attention given by PT Berau Coal, not only to its employees, but also to the employees' families.
"This kind of training is very important and useful for us as a housewife who every day romps in the kitchen," she said. Julia wished, these activities would be an annual event with other training programs such as family and child health training.