c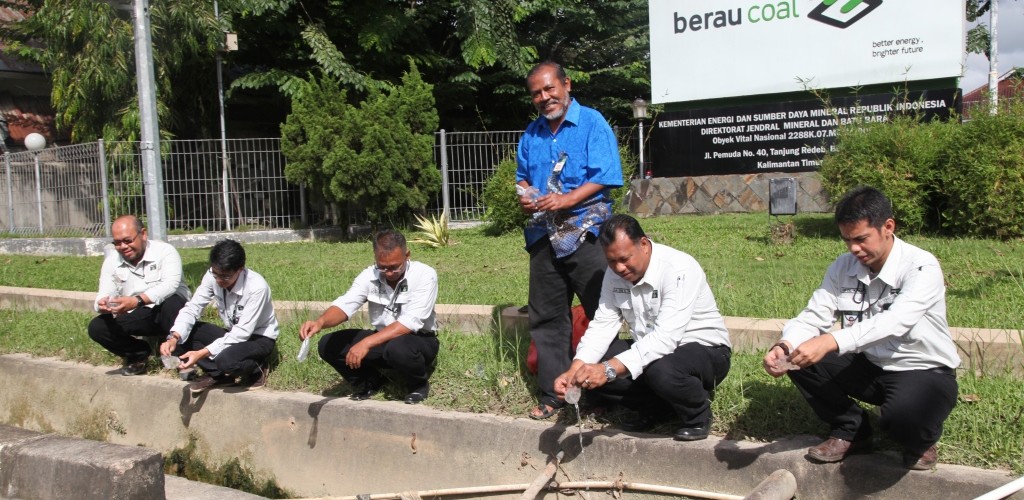 The case of Dengue Fever (DBD) in Batiwakkal Area is an urgent problem which requires immediate attention. Moreover, since 2015 to beginning of 2016, the case has scored more than 800 incidents.
Considering this situation, PT Berau Coal (BC), in corporation with the Academician from Sekolah Tinggi Ilmu Pertanian (Stiper) Berau, Sinung Pratiwo, initiated activities to eradicate Aedes Aegypti larva. One of the activities was to spread Cupang and Gapi fish around the BC office, Jalan Pemuda Tanjung Redeb on Thursday (28/1) yesterday.
Cupang fish was placed in several restrooms and bathrooms. Whereas, for Gapi fish, it was placed in the sewer and drainage around the office and Jalan Pemuda.
"A good idea. We welcome the initiative from Mr. Sinung. Because the objective is very positive. Perhaps, for the beginning, we spread the fish around the office. Whatever it is, as long as there are benefits, we will give our support," Community Relation (Comrel) Manager BC, La Ode Ilyas said in the middle of the activities, yesterday.
According to La Ode, the eradication of Aedes Aegypti larva is biologically very helpful. He appreciated the program of DBD eradication such as this. "If we look at the information from media, or browsing on the Internet, these types of fish is very strong and suitable to eradicate the mosquito larva. The anticipative measures being implemented was usually fogging, however the biological measures have never been taken.  This is what we try to implement", he explained.
"Once again, we really appreciate of what has been done by Mr. Sinung. The program will be adopted further.  We may establish cooperation with the government and private institutions", he added.
He explained, this activity is one of the programs in Corporate Social Responsibility (CSR) BC. One of them is related to the health pillar, which is free medication around the kampung. "We do fogging program to kampung. It's a routine activity every year," he said.
Meanwhile, Academician from Sekolah Tinggi Ilmu Pertanian (Stiper) Berau, Sinung Pratiwo, said that the spreading of fish is one of the steps in eradicating DBD. Using this biological method of the predator fish for larva, the population can be suppressed and this prevents the increasing case of DBD. Because aedes aegypti mosquito, in addition to causing dengue fever, also spreads Zika virus.
Zika virus is a group of Spondweni viros carried by mosquito. Puerto Rico has reported that the first disease spread by the mosquito has infected South America and Caribbea.
Although the spread of predator fish is only limited to the BC office area, the company tries to control and further discuss the action. It was expected that this kind of activity can at least help to overcome the DBD case.