In running mining operations, both exploration and exploitation, PT Berau Coal always complies with existing law and regulations related to the environment. As a mining company operating in east Kalimantan timur, the company understands that the world is now focusing its attention to the island of Kalimantan, including east Kalimantan, as many are concerned on the rapid destruction of tropical rain forests.  Meanwhile, the declining water quality in the rivers of east Kalimantan was allegedly caused by forest destructions, which are the impacts of various companies that are exploiting natural resources. Various media has also often written news highlighting the reclamation and revegetation of lands by mining companies. As a responsible corporate citizen, PT Berau Coal shares the people's concern over forest destructions. For this reason, since the beginning of its operations the company has always been committed to meeting proper mining practices and prevailing mining regulations from the planning stage to the mine closure. In accordance with this commitment, all mining operations of PT Berau Coal is always based on the technical and environment annual Working plan  (RKTTL) which enables the company to be able to manage the impact on disturbed areas.  In line with PT Berau Coal's commitment as manifested in the RKTTL -based operation, the company has opened only insignificant space of forested area compared to its total concession area.  This limited clearing of land is due to the open pit mining system which does not need a too huge area, as the focus of mining is to dig at several points to exploit the coal deposit in economical way, and thus the system does not require the clearing and drilling in all areas of its concession. Currently pt Berau Coal has possessed a mine closure document for Lati Site, namely in Block E, West, East, T 04, T 05, and T06, Binungan Site, particularly in Block 1-7, and Sambarata Site, namely in Block A, B and B1.
The management of biodiversity is conducted under the policy to minimize the lands which are disturbed by mining activities. Vegetation inventory on location will be conducted before the land clearing process. When the peeling of soil takes place, the soil is removed to its designated place, while seedlings of various plants are removed to nurseries for further cultivation during revegetation.the revegetation conducted in several areas will also be directed to make the lands of the former mine sites become a habitat of various types of animals coming from that region.
Reclamation
After all mining activities are finished in a certain area, PT Berau Coal will conduct reclamation and revegetation program, as part of its mining closure program. The exmining area will be returned to its previous use, planted with various seedlings as well as rebuild for plantation, fishery or recreational activities. The company has successfully conducted its reclamation and revegetation, as we can see now in Binungan and Lati, various fauna species such as monkeys, deers and Enggang birds have returned to nest, just two years after the reclamation began.
Revegetation
PT Berau Coal also revegetated the ex-mining area according to the characters of the soil. Currently there are more than 30 floral species available in the area including Agathis, Angsana, Bambu Cina, Bangkirai, Bunga Kana, Cemara Lilin, Cempedak, Durian, Gamal, Jambu Air, Jeruk, Johar, Kakao, Kaliandra, Kapur, Karet, Kedondong, Kelengkeng, Ketapang, Langsat, Lavender, Mahoni, Meranti, Nyatoh, Petai, Pinang, Rambutan, Salak, Sengon Buto, Sengon Laut, Sirsak, Sukun, and Trembesi.
Energy Management
PT  Berau Coal created an  energy Management team that brings together representatives from  all departments that     affect     energy     use.    During    2013, this team has focused on developing initiatives to realize fuel savings and there has been regular reporting to management on fuel consumed by both PT  berau Coal and contractors.  fuel consumption is a key metric against which contractors are measured and is discussed as part of regular performance assessments.
Land management and biodiversity
Land disturbance and revegetation for mining operations is controlled through the environmental permit conditions which require a fund to be set aside (the 'Land Reclamation    Bond')     that     can    be     recovered  when revegetation is approved as complete by the government. In 2013, actual land disturbed is lower than plan     (57%),     while     the     amount     revegetated     is   above     plan     (156%).     Land     disturbed     is     behind     due     to    production     plan     changes     reflecting     low   coal     prices,    which have meant three planned disposal areas at the Lati mine were not required. In addition, some land that was previously planned to be use has been released and reclaimed by the local community. Revegetation has exceeded plan due to the early completion of some blocks at the  sambarata and  binungan mines which have been planted during the year.
Mine Closure
PT Berau Coal implements an integrated mining closure program aimed at turning the land into an area which benefits the environment as well as gives socio-economic values to the surrounding communities.
The Mine Closure Plan states that there are three zones of reclaimed land use, i.e.
(1) interest zone, which is allocated for housing, public facilities, farming and animal
farming and sports;
(2) intensive zone which is allocated for plantations, including cocoa, rubber and palm oil plantations; and
(3) buffer zone that is allocated for forest by returning its function as forest ecosystem.
Most ex-mining areas are planted with pioneer, commodity and original seedlings. This will allow the area to return to its previous condition as a forest. All mining closure activities involve local communities and are expected to benefit the local economy. Other mining closure programs include the development of integrated ecotourism attraction which can be enjoyed by families.

Annual Report of Construction of Plot Monitoring 2022
"Laporan Pembangunan Petak Ukur Permanen (PUP)

Annual Report of Soil Fertility Monitoring 2022
"Laporan Tahunan Pemantauan Kesuburan Tanah 2022"

Annual Report of Erosion Potential Monitoring 2022
"Laporan Pemantauan Erosi 2022"

Annual Report of Microclimate Conditions Monitoring 2022
"Laporan Pemantauan Mikroklimat 2022"

Annual Report of Flora and Fauna Biodiversity Monitoring 2022
"Laporan Pemantauan Flora dan Fauna 2022"

Annual Report of Fauna Monitoring 2021
"Laporan Pemantauan Fauna 2021"

Annual Report of Erosion Potential Monitoring 2021
"Laporan Pemantauan Erosi 2021"

Annual Report of Soil Fertility Monitoring 2021
"Laporan Pemantauan Tanah 2021"

Annual Report of Microclimate Conditions Monitoring 2021
"Laporan Pemantauan Mikroklimat 2021"

Annual Report of Flora Monitoring 2021
"Laporan Pemantauan Flora 2021"
Annual Report of Soil Fertility Monitoring 2020
"Laporan Tahunan Pemantauan Kesuburan Tanah 2020"
Annual Report of Flora Monitoring 2020
"Laporan Tahunan Pemantauan Flora 2020"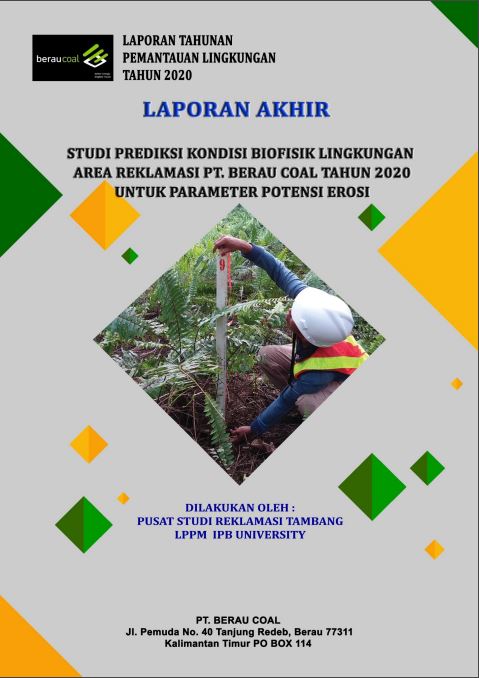 Annual Report of Erosion Potential Monitoring 2020
"Laporan Tahunan Pemantauan Potensi Erosi 2020"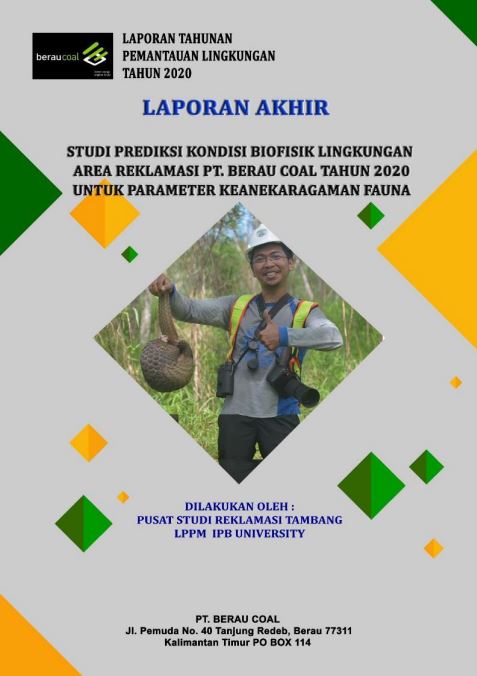 Annual Report of Fauna Monitoring 2020
"Laporan Tahunan Pemantauan Fauna 2020"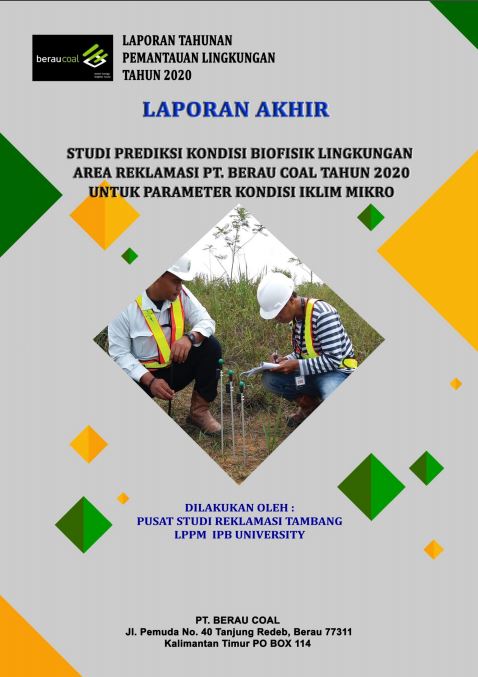 Annual Report of Microclimate Conditions Monitoring 2020
"Laporan Tahunan Pemantauan Kondisi Iklim Mikro 2020"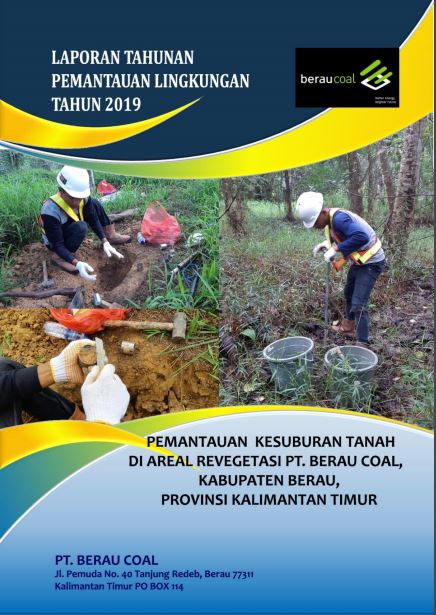 Annual Report of Soil Fertility Monitoring 2019
"Laporan Tahunan Pemantauan Kesuburan Tanah 2019"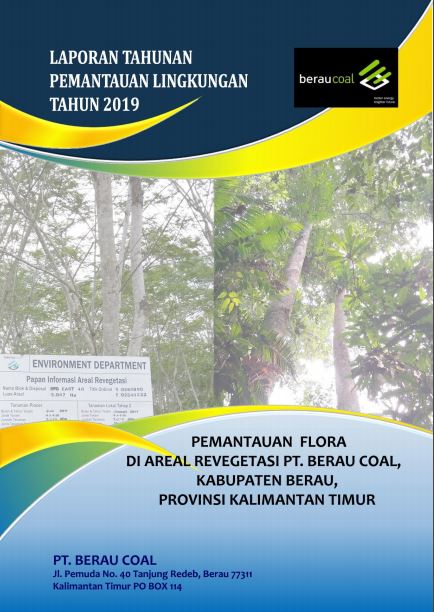 Annual Report of Flora Monitoring 2019
"Laporan Tahunan Pemantauan Flora 2019"
Annual Report of Fauna Monitoring 2019
"Laporan Tahunan Pemantauan Fauna 2019"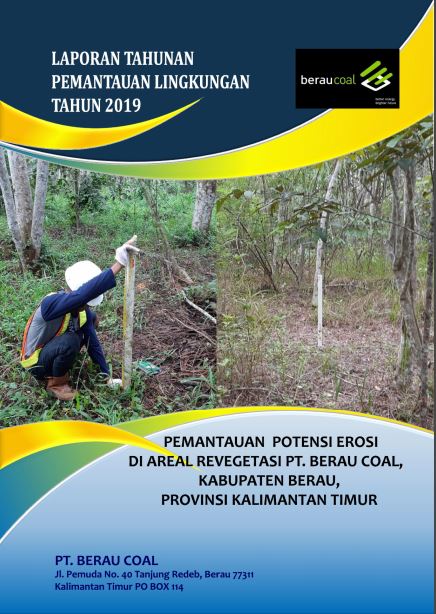 Annual Report of Erosion Potential Monitoring 2019
"Laporan Tahunan Pemantauan Potensi Erosi 2019"